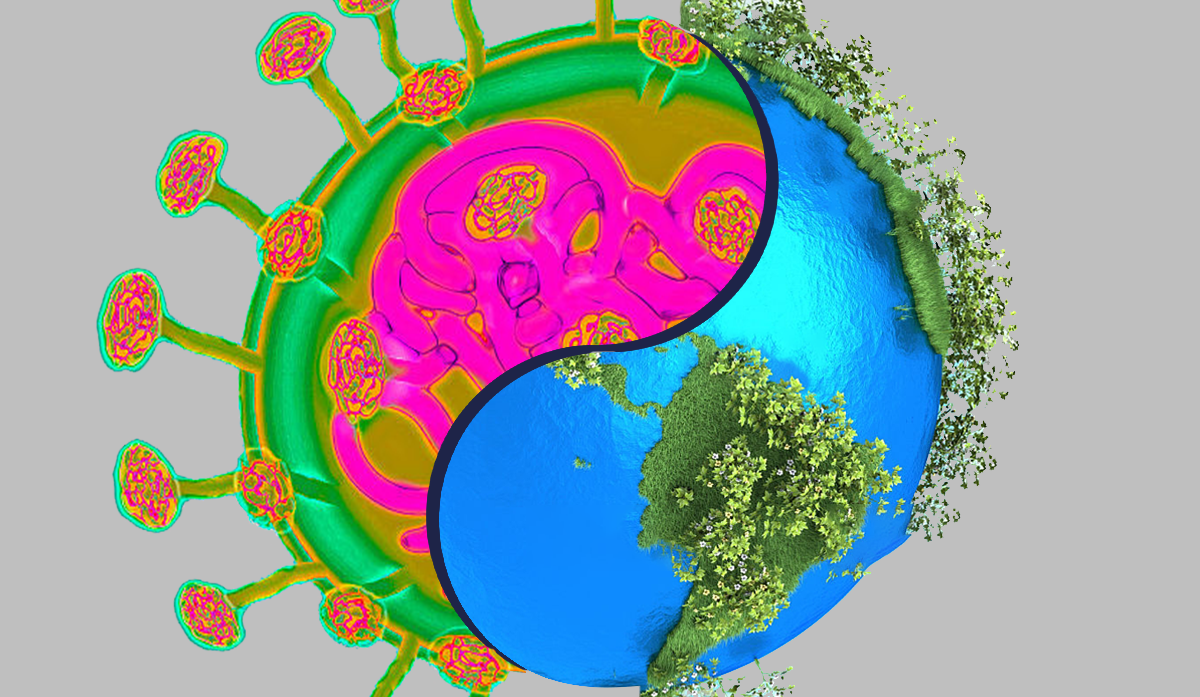 The human tragedy of the coronavirus is immense. So far over 3,000 have died and more than 90,000 have been infected globally and millions have been affected. Whilst infectious disease has always been a part of the human experience, the expansion of industrial civilisation has inexorably amplified the risk of new diseases.
Uncontrolled industrial expansion also dangerously heats the planet and drives the collapse of ecosystems worldwide. Experts like Professor Jem Bendell and philosopher Rupert Read have argued that societal collapse is near inevitable and that up to 6 billion people could die. Dr Nafeez Ahmed argues the collapse of civilisation may have already begun. That human civilisation itself is at risk is an increasingly accepted reality of our times. More than 11,000 scientists from 153 countries have declared a climate emergency warning – "chain reactions could cause significant disruptions to ecosystems, society, and economies, potentially making large areas of Earth uninhabitable"
Coronavirus is both a symptom of the problematic globalised economy and an important signal that things need to change. Emergency short-term measures to contain the virus also have a positive impact on decimated global ecosystems. Crisis can be an opportunity and adopting some of these measures in perpetuity could help to avert the worst case runaway climate scenarios and help to maintain the planetary conditions that humanity is adapted to.
1. Demonstrating a less industrial future is feasible
Currently, a slowing economy is a lower-carbon economy. In China, coronavirus has slowed industrial production, prompted longer holidays and the introduction of travel restrictions, all of which result in lower CO2 emissions: China's emissions alone are down by a quarter or 100 million metric tons. The decrease in output mean less material being shipped across the world, and less disposable products ending up in landfill.
The sort of precipitous and unmanaged decline coronavirus has forced on global economies can devastate people's livelihoods and living standards. However it is possible to implement such measures in a steady way, and forge societies less dependent on industrial production that not only protect livelihoods but simultaneously increase citizens' well-being. This is what economists and sustainability experts call degrowth: a 'phase of planned and equitable economic contraction in the richest nations eventually reaching a steady state that operates within Earth's biophysical limits.'
While coronavirus has resulted in a very sudden scale down in industrial production due to a public health emergency, living through this spasm may allow citizens to imagine, and policy-makers to plan, how it is possible to live differently in response to the ecological emergency. Reducing economic activity and industrial output is a means to enable global ecosystems to regenerate.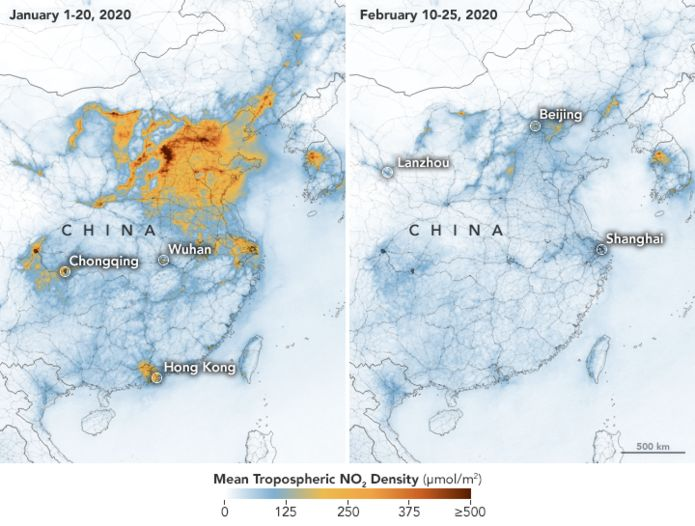 2. Driving a massive contraction in demand for cruises and aviation
With the Diamond Princess now as synonymous with the virus as Wuhan province, the last place people are dreaming of being right now is on a cruise ship, bookings for the $45 billion a year cruise industry are down 40%.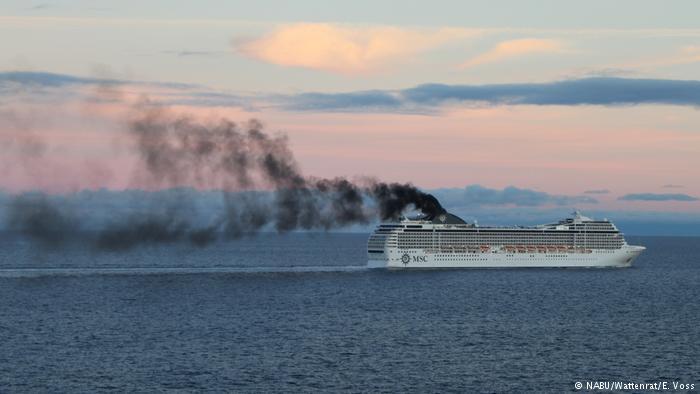 Cruise ships emit extreme pollution in some of the world's most beloved and fragile ecosystems such as the Arctic, Caribbean and Galapagos Islands. Burning the world's dirtiest oil (bunker fuel) they pollute the air and cause sickness among coastline communities. The European fleet of the world's single biggest cruise company, Carnival Corporation, creates more air pollution than all of Europe's cars.
Until these giant corporations address their impacts a drop in bookings for this monstrously polluting sector can only be a good thing for planet earth.
Similarly, air travel is down due to coronavirus, declining for the first time since 2009 with an estimated cost to airlines in excess of $29 billion in revenue this year. Campaigners have been calling for limits to air travel for years highlighting the sector's massive and increasing climate impact. It seems that the coronavirus is driving the sort of reduction in air travel that lawmakers and the industry itself have thus far failed to enforce. In the face of a climate emergency and political dithering an overall reduction in unnecessary travel could promote shifts to the enhanced local economies that may help avoid the most dangerous runaway climate models.
3. Shifting towards more resilient local economies
More and more of us live in cities and eat food that has been industrially-produced elsewhere and trucked, flown or shipped in using fossil fuels. Intensive food production and perpetual long distance shipping makes the spread of disease more likely. Furthermore, the loss of nature and spread of monocultures enable "disease pathogens to thrive." A shock such as coronavirus or surges in oil price reveals just how precarious the globalised economy on which many of us depend is. For example, if fuel supplies are interrupted, London will run out of food within days. Tim Lang, a Professor of Food Policy says, "It is all on the motorway. We have a just-in-time system of food."